A brain tumor is a mass or development of aberrant brain cells. There are several forms of Brain tumor. Some brain tumors are noncancerous (benign), whereas others are cancerous (malignant). Brain tumors may start in your brain (primary brain tumors) or move from other regions of your body to your brain (metastatic brain tumors). When a person is diagnosed with this condition, several questions arise. This blog addresses the most commonly asked questions about brain tumor operation in India in different phases:
Consultation
What should I bring to my consultation with the neurosurgeon?
If you have been told you have a brain tumor and are going to see a neurosurgeon for a consultation, bring all images of your brain along with a report. If you've had surgery before and are seeing a neurosurgeon, bring the pre-op MRI, the most recent MRI, and the pathology report (including slides, if possible). If you've had chemotherapy or radiation and are going to see a neurosurgeon, please bring a disc with notes from the oncologist and the MRI used to plan the radiation.
Pre-Surgery
If I'll have surgery to remove a brain tumor, do I need tests first?
A detailed report of the tests is required before surgery which is discussed with the health practitioner.
Should I keep taking my medicines before surgery?
This will depend on the medicines you are taking and will be discussed with your health practitioner at your physical appointment before surgery.
Is it okay to eat and drink the night before surgery?
During the pre-anesthesia visit, you will usually get more specific instructions, but as a general rule, you shouldn't eat or drink after midnight. You can have a small snack before midnight so that you won't be as hungry on the morning of surgery. On the day of the surgery, you can drink water until 2 hours before your scheduled arrival time.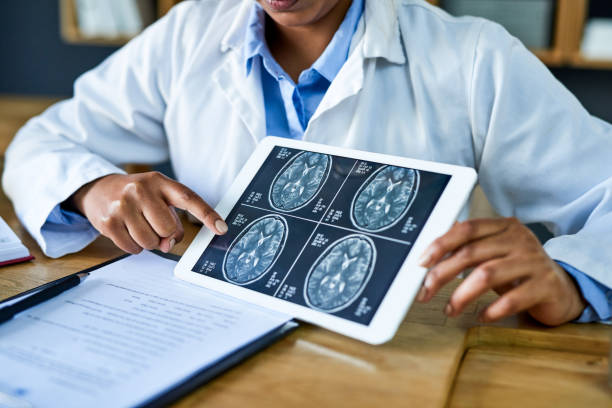 Day of Surgery
Will I be in a lot of pain after this? If so, how will it be managed?
Most of the time, pain isn't too bad because there aren't many nerve endings in the head. Still, you might get headaches or feel pain in the affected area. This pain can be treated with non-narcotic drugs like Tylenol or narcotic medications like Percocet or Morphine if needed.
Suggested Read: What Are Different Types Of Brain Tumor Treatment? Know Here?
How long will I have to stay in the hospital after surgery?
When there are no problems, people with a craniotomy for a brain tumor usually stay in the hospital for two to three days. Patients who have problems after surgery may have to stay longer.
Post-Surgery
What can I expect when I've been discharged?
Surprisingly, the majority of people who endure brain tumor surgery recover satisfactorily. You will, however, be limited to 4 weeks of non-strenuous activities. This includes the following:
No hard lifting weighed more than 5-10 pounds for the next four weeks.
For the next four weeks, no pressing when moving the bowels.
There will be no vigorous activity such as working out or jogging.