Would you consider replacing all four tyres of your car for only one deflated tyre? No, right then, why do that to your knee? In the most common form of arthritis (Osteoarthritis), wear and tear generally happens on the inner side of the knee. With the help of Partial Knee Replacement surgery, instead of total knee replacement, you can easily save the other compartments of your knee.
According to the National Institute on Aging(NIA), knee osteoarthritis is one of the major reasons for physical disability in older people. In a healthy knee joint, the cartilage acts as a protective buffer among the bones allowing smooth joint movement. If you're suffering from constant knee pain, mobility loss and non-operative methods are ineffective, then partial knee replacement surgery could help. Let's delve more into Partial Knee Replacement Surgery. 
What is a partial knee replacement? 
If you're suffering from severe pain in either the medial (inner) or lateral (outer) part of the knee and face difficulty in mobility due to osteoarthritis, in that case, you may require a knee replacement. 
Partial knee replacement, also known as unicompartmental knee replacement, is a surgical procedure for people with damage to their knees, causing pain and loss of mobility. It is also a great procedure to cure severe arthritis of the knee. 
Earlier, almost every patient with arthritis was recommended for total knee replacement. The entire portion of infected cartilage with the layer of functional one is carved off the knee and then replaced with metal and plastic implants. 
But in the case of partial knee replacement, the surgeon will only remove and resurface the infected knee portion. Partial knee replacement surgery is ideal for patients with osteoarthritis restricted to a single compartment.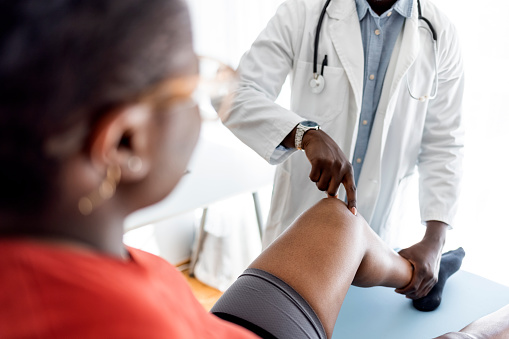 How long will it take for the recovery after the surgery? 
A successful knee replacement surgery performed by the best joint replacement surgeon in India will be mostly healed in 4-12 weeks. After 4-12 weeks, the patient can easily perform the routine tasks and sports they enjoyed before the surgery. Although to leverage the full benefits of the surgery, it can take up to one year. Perhaps more importantly, around 90% of partial knee replacements offer pain-free, full mobility and comfort for over a decade. 
Signs that indicate you might need a partial or total knee replacement
Constant pain in the knee

Stiffness and swelling around the joint

Decrease in mobility

Difficulty performing routine because of pain in the knee 

Trouble sleeping due to pain in the knee

Non-operative treatment methods are or are becoming ineffective.
How is partial knee replacement carried out?
Firstly, the best joint replacement surgeon in India will estimate the extended damage to bones and cartilage by performing X-rays or Magnetic Resonance Imaging. The surgeon will diagnose each bone, observing the limit of the osteoarthritis. After this, they'll replace the damaged knee compartment with a plastic/metal implant known as a prosthetic. This implant will mimic the knee's natural movement and provide full mobility without causing pain.
Suggested Read: Understand When Do You Require A Knee Replacement Surgery
Get associated with Med Tour Advisor
If the at-home knee pain or any other medical treatment isn't providing relief and you're looking for the best joint replacement surgeon in India. Reach out to Med Tour Advisors, India's leading and best medical tourism company. We provide the combination of the highest quality of medical treatment and leisure time–a leisure tour.